Meet the team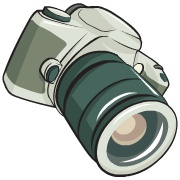 Linguascope is maintained by a team of keen linguists and educators:

Stéphane Derône
launched Linguascope in 1998, originally for his own students. He taught French from primary to adult level and ran training sessions on the use of ICT in the language classroom. He is a committee member of the Association for Language Learning (London branch). Apart from Languages, he has a passion for radio and was a Director for the Anglian Radio group.
Richard West-Soley
graduated from Oxford in German & Spanish before completing a PGCE at Birmingham. He joined Linguascope in 2002 to launch versions in those languages, continuing to work in schools before joining full-time in 2008. Richard is an avid polyglot who can't stop learning languages; he currently fills his spare hours with Icelandic, Norwegian and Polish. He is an advocate of lifelong learning, and in 2015 completed a second degree in Social Sciences with the OU. A keen pianist, he uses music to unwind after a hard day's learning!

Ricardo Pinto
is a Portuguese Illustrator and Graphic Designer, born in Mozambique. After working as a freelance Illustrator for Children's Books, School Books, Comic Books and Magazines and as a Graphic Designer Team Manager for a Portuguese clothing brand, he joined Linguascope in 2009. As a comic book author, Ricardo also had 7 books published.

Vaho Vakhtangidze
trained as a Human Rights lawyer before joining Linguascope in 2010. A keen linguist, he speaks Georgian (his mother tongue), Russian and Polish. Currently, he is learning French. He has worked on developing Linguascope's sister site, Mathscope, a site aimed at young Maths enthusiasts and he is in charge of coordinating the LinguaTrivia and Muzzy websites.

Costantino Panza
is an Italian software engineer specialising in video games, smartphone applications and interactive installations. He joined Linguascope in 2012 to support and expand the technical team. Combining his creativity and technical skills, he aims at creating cutting edge games. He is also a keen musician who can be found in London clubs singing and playing his guitar!

Amit Sheth
joined Linguascope during July 2016 as a creative games and web developer and is a newer member of the Linguascope team. He is a Computer Science graduate, passionate about computer programming and developing for the web. He loves working in challenging projects and also loves solving complex problems as part of his daily tasks at Linguascope. Amit is multilingual and can fluently speak Gujarati and Hindi.

Pilar Cucalón Robles
joined Linguascope as Administrator in 2016. She is a proactive, people-oriented and organised individual with extensive experience in international work environments as an executive assistant and senior PA. She has a genuine interest in sustainable travel, education, languages, and all responsible initiatives in life that aim to make the world a better place.

Lola
has been a loyal employee since Linguascope was founded. A talented linguist, she responds to the word 'treat' in an impressive number of languages. Her role is to meet and greet visitors, announce when the postman is here and ensure everyone working at Linguascope is in a good mood. In 2007, Lola gave birth to a puppy in the office to everybody's surprise.
Other contributors

Javier Sánchez-García
works at Caroline Chisholm School in Northampton as an Advanced Skills Teacher and MFL Subject Leader. Prior to that he had a spell as a MFL and ICT consultant for Cambridge Education Advisors and taught at Danetre School and Campion School (Northamptonshire) where he was the Director of the Language College.

Brigitte Boyce
has taught French, German and Italian on various occasions, and in differing contexts, during the past 25 years. She has authored many language resources, including digital resources, ranging from the primary to the adult learning sectors. She is an associate inspector in MFL and a former director of the Association for Language Learning.

Steve Glover
taught French and German for 20 years in Lancashire. He wrote several Bibliobus readers, Openings in French and teachers books and readers for Escalier. After getting into computers he launched the Really Useful French Site before jumping ship from teaching to work for Digitalbrain. He now works for the VLE company Teknical.

Stefanie Green
has taught German, Spanish, French and English as a Foreign Language to both children and adults in Germany, Spain and the UK. She qualified as a secondary school teacher of MFL in 2004. In 2005 she gained an MA in Applied Linguistics. She is a committee member of the East Anglian Branch of the Association for Language Learning.

Iain Webber
holds a degree in Fine Art and has been a freelance animator and illustrator in educational multimedia development since 2002. His engaging drawing style uses humour and approachability to welcome students to the subject matter. Iain produced many of the illustrations for the interactive activities and worksheets on Linguacope.

Peter Hughes
graduated from the University of Sheffield where he attained his BA in German and Dutch. He has always been a language fanatic having attended the Anglo European School where he studied French, German and Russian. He worked for Linguascope in 2009-10 as Training and Marketing Director.

Anna Chiara Swaine
worked for Linguascope between 2007 and 2011. A native Italian speaker, she helped to strengthen the Italian content of the websites. Having travelled extensively, she is a keen linguist and is fluent in French, Spanish, Italian and English. She now lives in Minneapolis, Minnesota, USA where she moved in 2011.