Meet the team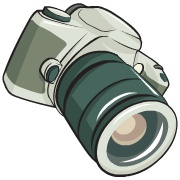 Linguascope is maintained by a team of keen linguists and educators:

Stéphane Derône
launched Linguascope in 1998, originally for his own students. He taught French from primary to adult level and ran training sessions on the use of ICT in the language classroom. He is a committee member of the Association for Language Learning (London branch). Apart from Languages, he has a passion for radio and was a Director for the Anglian Radio group.

Richard West-Soley
studied German and Spanish at Oxford before a PGCE at Birmingham. He joined the team in 2002 to launch new sections in those languages. Richard is an avid polyglot who fills his spare hours with Greek, Icelandic, Norwegian, Polish, Scottish Gaelic and Swahili, and writes about all aspects of language learning at Polyglossic.com. He is a passionate advocate of lifelong learning, gaining a second undergraduate degree in Social Sciences with the OU in 2015, and an MSc in Linguistics at the University of Edinburgh in 2022. A keen pianist, he uses music to unwind after a hard day's language learning!

Ricardo Pinto
is a Portuguese Illustrator and Graphic Designer, born in Mozambique. After working as a freelance Illustrator for Children's Books, School Books, Comic Books and Magazines and as a Graphic Designer Team Manager for a Portuguese clothing brand, he joined Linguascope in 2009. As a comic book author, Ricardo also had 7 books published.

Vaho Vakhtangidze
trained as a Human Rights lawyer before joining Linguascope in 2010. A keen linguist, he speaks Georgian (his mother tongue), Russian and Polish. Currently, he is learning French. He has worked on developing Linguascope's sister site, Mathscope, a site aimed at young Maths enthusiasts and he is in charge of coordinating the LinguaTrivia and Muzzy websites.

Costantino Panza
is an Italian software engineer specialising in video games, smartphone applications and interactive installations. He joined Linguascope in 2012 to support and expand the technical team. Combining his creativity and technical skills, he aims at creating cutting edge games. He is also a keen musician who can be found in London clubs singing and playing his guitar!

Amit Sheth
joined Linguascope during July 2016 as a creative games and web developer and is a newer member of the Linguascope team. He is a Computer Science graduate, passionate about computer programming and developing for the web. He loves working in challenging projects and also loves solving complex problems as part of his daily tasks at Linguascope. Amit is multilingual and can fluently speak Gujarati and Hindi.

Francesco Gori
is an Italian digital designer, and one of newest members of the team. Keen to learn new skills, he uses a creative approach for tasks that go from designing, to coding, to drawing and animating. He graduated in Computer Engineering, and joined Linguascope in 2018. He has a love for art, and in his free time he enjoys drawing and reading stories.